'Green Deal Commission' overlooks environmental rights in 2020 work programme
---
---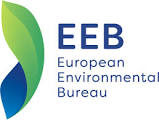 The European Union has faced fierce criticism for its failure to comply with the Aarhus Convention, which guarantees access to information, public participation and access to justice in environmental matters.[1]
The Convention should guarantee citizens' access to the EU courts to challenge decisions that affect their environment but currently the levels of access to justice at EU level do not meet the requirements of the Convention, leaving citizens and NGOs at a disadvantage compared to businesses which can go to court to defend their commercial interests.
Member States have been explicit in demanding that the Commission take steps to bring the EU into compliance with this international law, insisting that a legislative proposal to revise the EU implementing legislation, known as the Aarhus Regulation, be issued no later than September 2020 – which makes its omission from the Commission Work Programme not only cause for alarm for citizens but also a potential snub to Member States.
CONTINUE READING ON eeb.org