Kyrgyzstan Amendments as regards Foodstuffs, Tobacco, Technical regulations (TRs) and Waste
---
---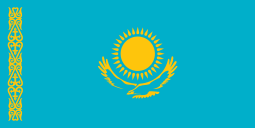 Foodstuffs and Beverages
The requirements for the safe manufacture of tonic drinks and information on tonic components which are allowed for use have been summarised in the chapter entitled Foodstuffs and Beverages, which may be viewed for specifics.
Tobacco Products and Liquids
As excise labelling is obligatory for heated tobacco products and liquids, the chapter entitled Packaging and Labelling Requirements has been enhanced in compliance with valid customs provisions of the Kyrgyz Republic. Please turn below for particulars.
Technical Regulations (TRs)

The lists of technical regulations (TRs) presented in the paragraph on Norms and Standards have been updated with regard to the TRs which came into effect in Kyrgyzstan. Hence, the classification of goods, i.e. the assignment of national tariff codes to the documents entitled Certificate of Conformity of the Eurasian Economic Union and Declaration of Conformity of the Eurasian Economic Union, has been adjusted accordingly.

Waste

As Croatia was the 97th country that ratified the so-called Ban Amendment (Decision III/1) on the Basel Convention on the Control of Transboundary Movements of Hazardous Wastes and their Disposal on 6 September 2019, the requirements for the implementation of said Amendment have been fulfilled. Consequently, the Decision came into force on 5 December 2019. The quoted Amendment prohibits the exportation of hazardous waste from countries belonging to the Organisation for Economic Co-operation and Development (OECD), the European Union (EU) and Liechtenstein to other countries. Kyrgyzstan is a member to the Convention, however, the country has not ratified the Amendment yet. For further information on this matter, please refer to the section on Waste below.
CONTINUE READING ON: madb.europa.eu