EEB asks the Austrian Presidency to the EU to classify Titanium Dioxide and promote chemical substitution
---
---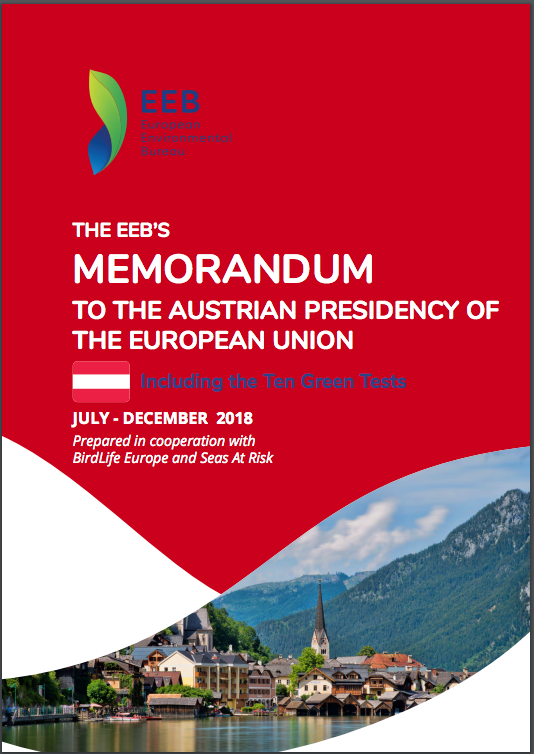 This Memorandum reflects on the issues that the EEB would like to see advanced during the Austrian Presidency.
It include a section dedicated to "Protect the public from hazardous chemicals" chemicals requesting the following:
(*) REACH review: Agree council conclusions on concrete actions for improvement and timelines.
(*) Maintain leadership on the Minamata Convention on Mercury and ensure implementation in the EU.
(*) Call on the EC to prepare an ambitious Non-Toxic Environmental Strategy and promote chemicals substitution
(*) Classification Labelling and Packaging (CLP) Regulation: Call on the EC to follow ECHA's opinion on Titanium Dioxide as a suspected carcinogen
CONTINUE READING ON eeb.org