China National Standard on Classification and Code of Dangerous Goods
---
---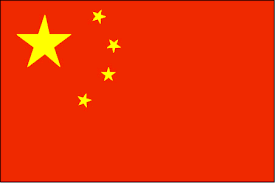 China has recently submitted a notification to the World Trade Organization (WTO), outlining the implementation of a new national standard concerning the classification and code of dangerous goods. The document, titled "National Standard of the P.R.C., Classification and Code of Dangerous Goods," provides comprehensive guidelines on the categorization, items, packaging categories, and transportation principles for handling hazardous materials.
The purpose of this standard is to establish a systematic framework for the transportation, storage, loading and unloading, distribution, and other related activities involving dangerous goods within China. The guidelines outlined in the document adhere to the technical content recommended by the United Nations for the Transport of Dangerous Goods (Rev.22).
The standard specifies the classification of dangerous goods, including their respective order of danger, and sets forth the principles governing the transportation classification of samples. Furthermore, the document outlines the numbering and naming rules to be followed when dealing with dangerous goods.
MORE INFO AND DOCUMENTS:
chemycal.com