New Australian Toy Safety Standard 2023
---
---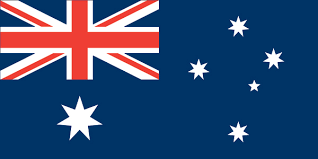 Australia has introduced the Consumer Goods (Toys for Children up to and including 36 Months of Age) Safety Standard 2023, which comes into effect on September 5, 2023. The standard outlines safety requirements for toys designed for children up to 36 months old. Key points include:
Scope: The standard applies to toys for children up to 36 months of age.

Transitional Period: There is an 18-month transitional period during which toys must meet specific standards or adhere to the previous safety standard.

Compliance Standards: Toys must comply with the Australian/New Zealand Standard, European Standard, International Standard, or US Standard, as specified in the standard.

Electric Toys: Specific requirements are outlined for electric toys.

Repeal: The previous safety standard, Consumer Product Safety Standard: Toys for children up to and including 36 months of age (Consumer Protection Notice No. 14 of 2003), has been repealed.
This new standard aims to enhance the safety of toys for young children, ensuring they meet stringent quality and safety criteria. Manufacturers, distributors, and retailers of children's toys should familiarize themselves with and comply with these regulations to uphold Australian consumer protection laws.
More info on legislation.gov.au