Environmental impact of waste management – revision of EU waste framework | Feedback period 07 July 2023 - 10 September 2023
---
---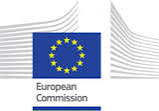 The Waste Framework Directive protects public health and the environment through the proper management of waste. This is done by applying the EU's waste hierarchy, which promotes waste prevention and re-use over waste recovery and disposal.
This initiative will improve waste management by:
(*) reducing waste generation including through re-use of products or components
(*) reducing mixed waste and increasing preparation for re-use or recycling of waste by improving separate collection.

CONTINUE READING ON: ec.europa.eu