Free online course: Nanomaterials in EU Legislation
---
---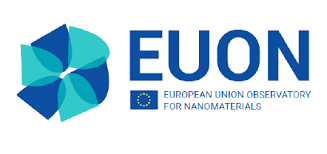 Are you a scientist with a basic knowledge in nanomaterials or you simply want to get more information on the regulation of nanomaterials in the EU? If you answered "YES", read ahead.
EU Academy is offering a free online course "Nanomaterials in EU Legislation" which can be taken at a participant's own pace. In this course, you can learn how European Union legislation addresses nanomaterials, what a nanomaterial is from a scientific point of view, and what makes it special in a legal context. The course will help you to understand the European Commission's overarching regulatory definition of nanomaterial and how the challenges to implementing it can be met. It will also help you to gain insights into the basis for EU legislation in general, the processes for developing it, different types of EU legislative acts, and understand why there are differences.
The course consists of an introductory part and four modules:
Introduction to Nanomaterials
EU legislation and chemicals
How specific EU legislation addresses Nanomaterials
Nanomaterials and REACH
Each module takes about 30 minutes to complete. A quiz consisting of 8 to 10 questions is available after each module. Also, a certificate of achievement is issued to the successful participant after the completion of the course.
The free online course on nanomaterials in EU legislation was developed by the Joint Research Centre (JRC). The course was launched together with the issue of the new guidance document "Guidance on the implementation of the Commission Recommendation 2022/C 229/01 on a definition of nanomaterials" right before summer 2023.
CONTINUE READING ON: euon.echa.europa.eu