EU Rapid Alerts: Hazardous Chemicals Found in Consumer Products Spark Vigilance and Safety Emphasis
---
---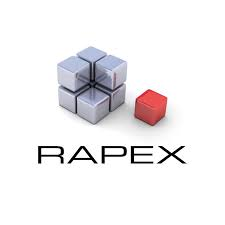 European Union authorities have recently issued a series of alerts through their rapid alert system (RAPEX), highlighting products containing hazardous chemicals. These alerts, spanning from perfumes and personal care items to household cleaners, cosmetics, tobacco products and children's toys, underscore the EU's unwavering commitment to protecting consumers from potentially harmful products.
Problems related to these products include non compliance with EU CLP Regulation and the presence of hazardous substances such as DEHP and BMHCA
The alerts have brought attention to the need for increased vigilance among consumers when selecting items, emphasising the importance of adhering to Safety Gate notifications to ensure their safety and well-being.
MORE INFO ON ec.europa.eu/safety-gate-alerts