Indonesia announces drive to "control world market" in lithium batteries
---
---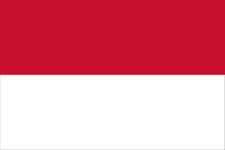 The announcement was made on Friday by Luhut Pandjaitan, the coordinating maritime minister.
"Looking at its resources, Indonesia will become the main player in lithium batteries," he said, Reuters reports.
He added: "We will control the world market. We are lucky – we are starting in the third generation of lithium batteries, so it's cheaper."
Indonesia has large deposits of nickel and cobalt, two essential ingredients for the cathodes of lithium batteries. Demand for the product is expected to soar over the medium-term as more countries bring in policies to favour electric cars.
Reuters reports that the Morowali site where the proposed battery plant would be located has 20 nickel ore processing facilities that feed 1.5 million tonnes of nickel pig iron a year into a 3-million tonne-per-year stainless steel mill.
CONTINUE READING ON www.globalconstructionreview.com