NanoPack Antimicrobial Film Extends Shelf Life of Fresh Cherries by 40%
---
---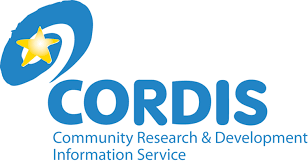 Providing better fresh produce, bakery products and proteins, by producing packaging for extending their shelf-life and quality, is the core objective of the EU-funded NanoPack Project. The active packaging materials are now being tested with a wide range of products and are showing some remarkable results.

Fresh cherries, which were packed in NanoPack antimicrobial film, containing low concentration of various natural essential oils, exhibited an increased shelf life of 40 percent.

The cherries were packed in bags made of NanoPack film and commercial film and were stored at the same holding temperature for 14 days and then transferred to an ambient temperature for 4 days.

The results have shown that NanoPack film extends the shelf life of cherries by two days. Only 33% of the cherries packaged in commercial film were saleable, compared to the 73% of NanoPack's. This two-day increase in shelf life corresponds to an added value of 40% increase in saleability.
CONTINUE READING ON cordis.europa.eu