13 major companies call on Congress to accelerate climate legislation. Here's why.
---
---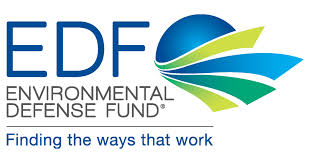 Corporate America is setting – and meeting – increasingly ambitious climate and clean energy goals. But the hard reality is that individual corporate action, no matter how big, won't solve this great climate crisis.
In order to avoid the worst impacts of climate change, we need public policies that harness the power of the whole economy to drive down emissions by putting prices and limits on climate pollution.
Businesses that are sincerely interested in protecting our health, economy and future from the ravages of climate change must join this national public policy discussion. We need companies to lead, not follow, Congress.
That's why it's big news that 13 major companies have now joined four nonprofit organizations, including Environmental Defense Fund, to form the core of a new effort to push for climate policy. The CEO Climate Dialogue initiative involves major food brands, powerful utilities, and one of the nation's leading car companies. Our goal is to turn the power of the marketplace towards addressing this crisis.
Together we have proposed six Guiding Principles for federal action on climate change. These principles center on an economy wide carbon pricing policy as the best way to meet climate targets and incentivize innovation and investment in clean energy technologies and solutions – including ways to absorb or remove climate pollution from the atmosphere.
CONTINUE READING ON business.edf.org