Washington Department of Ecology Proposes New Rule to Reduce Toxic Chemicals in Consumer Products
---
---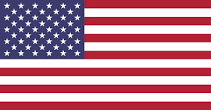 The Washington Department of Ecology has proposed a new rule, Chapter 173-337 WAC – Safer Products Restrictions and Reporting, for inclusion in the Washington Administrative Code (WAC). This new chapter aims to reduce the use of toxic chemicals in consumer products and implement Chapter 70A.350 RCW of the Revised Code of Washington (RCW). The second phase of the rulemaking process, which includes a formal public comment period, has begun.
The proposed rulemaking includes the following actions:
1) Creating reporting requirements or restrictions on priority consumer products that contain priority chemicals, including:
PFAS

in aftermarket stain- and water-resistance treatments, carpets and rugs, and leather and textile furnishings.
Ortho-phthalates in personal care products (fragrances) and

vinyl

flooring.
Organohalogen flame retardants in electric and electronic products.
Flame retardants (as defined in RCW 70A.350.010) in recreational

polyurethane

foam.
Phenolic compounds in laundry detergent, food and drink can linings, and thermal paper.
2) Provisions for repair and replacement parts, refurbished products, and previously owned products.
Link to notification: G/TBT/N/USA/1958