ACC Comments on Announcement of Unilateral Tariffs on Steel and Aluminum
---
---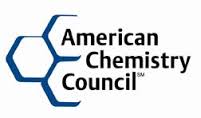 The American Chemistry Council (ACC) issued the following statement in response to President Trump's announcement of unilateral tariffs of 25 percent for steel products and 10 percent for aluminium products on the basis of Section 232 of the Trade Expansion Act of 1962:
"We urge President Trump to reconsider imposing these costly tariffs and punishing the very businesses that are helping him grow the economy and create jobs. Chemical companies can't grow as quickly or deliver the same innovative and affordable products if the facilities where those products are made suddenly become costly to build or maintain.
"For a chemical manufacturing industry that has invested $185 billion in new factories, expansions and restarts of facilities around the country, President Trump's announcement comes at the worst possible time. More than half of these investment projects are still in the planning stage, and market shifts caused by tariff increases may convince investors to do business elsewhere.
"With robust, market-opening free trade agreements in place, the U.S. chemical industry is poised to create significant growth and new jobs and help President Trump deliver the kind of economy that Americans deserve. An increase in both tariff and trade barriers is not the solution."
CONTINUE READING ON www.americanchemistry.com