Ambient Air Quality Expert Group | 11 February 2021 | Meeting relating to the implementation of National Emissions Ceilings Directive
---
---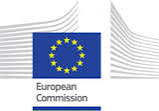 (*) Update on emission inventories: results of the 2020 review, focus of the 2021 review, capacity building projects and change in adjustment applications following the transition from emission ceilings to emission reduction commitments.
(*) Update on recent developments in the Air Convention in relation to the NEC Directive, including as regards the "condensable" file.
(*) Update and exchange of information on the follow-up to the NAPCP submission.
(*) Presentation of the recently adopted Second Clean Air Outlook report.
(*) Update on ecosystem monitoring of air pollution.
(*) Update on funding opportunities.
CONTINUE READING ON: Meeting relating to the implementation of National Emissions Ceilings Directive