Uganda | Parliament scrutinizes environmental bill 2017
---
---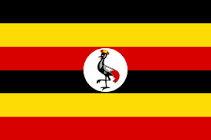 The parliamentary committee on Natural resources has started studying the National Environment Bill2017 which anticipates providing solutions to the increasing environmental issues the current environmental law cannot address. [...]
The primary objective of the Bill is to repeal and replace the National Environment Act to make it conform to the existing government policies. The bill also intends to provide solutions to the emerging issues such as to provide for emerging environmental issues including climate change, the management of hazardous chemicals and biodiversity offsets; provide for strategic environmental assessments; to address environmental concerns arising out of petroleum activities.
Under the new Bill, government intends to establish Environmental Tribunal which will support NEMA to prosecute organizations and individuals who commit environmental offences. [...]
The discovery of petroleum in commercial quantities in the Albertine Graben, with the attendant environmental challenges; Uganda is also experiencing technology advancement, this comes with the challenges of managing e-waste; and unsound use of chemicals, among others, this need to be addressed in this regard.
CONTINUE READING ON busiweek.com