Products with an aesthetic or non-medical purpose – safety requirements | Feedback period 14 January 2022 - 11 February 2022
---
---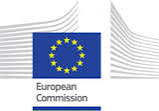 The Medical Devices Regulation sets safety and performance standards for medical products used in the EU.
It also covers products that have a similar function, but which are not strictly medical. These include materials used in cosmetic surgery (implants, dermal fillers, body sculpting equipment), as well as contact lenses, body hair removal devices and electrical brain stimulators.
This initiative sets out requirements for these products (risk management, clinical safety evaluation, etc.).
CONTINUE READING ON: ec.europa.eu