Korea | Proposed Amendment to "Types, Standards, and Test Methods of Cosmetic Pigments" (Public Notice No. 2023-423)
---
---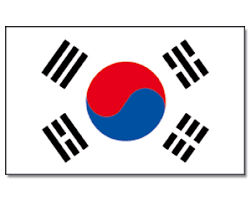 The Food and Drug Safety Ministry (Korea Food and Drug Administration) has issued Public Notice No. 2023-423, announcing the proposed amendment to "Types, Standards, and Test Methods of Cosmetic Pigments" (Public Notice No. 2022-4, dated January 14, 2022). This notice aims to inform the public about the reasons for these amendments and their key contents, in accordance with Article 46 of the Administrative Procedure Act, and to solicit opinions from the citizens.
Reasons for the Amendment - The amendment aims to establish guidelines for the types and standards of pigments that can be used in cosmetics, as well as separate guidelines for test methods. This will enhance industry autonomy and harmonize with the global regulatory framework concerning the operation of cosmetic pigment standards and test methods.
Key Contents - a. The title will be changed to "Types and Standards of Cosmetic Pigments." b. Deletion of test methods for cosmetic pigments (Draft Article 1, Article 5, Appendices 2 and 3).