East African Community Releases Draft Standard for Categorizing Cosmetic Products
---
---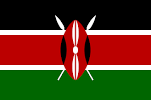 The East African Community (EAC) has introduced a new draft standard, DEAS 334:2023, aimed at categorizing cosmetic products within the region. The standard, developed by the East African Standards Committee (EASC), provides a comprehensive list of cosmetic items and aims to harmonize regulations to promote trade and ensure product quality and safety. DEAS 334:2023 covers various categories, including skincare, makeup, haircare, nail care, and oral hygiene products, among others. The EAC emphasizes the importance of obtaining written permission before reproducing or transmitting the document.
The release of DEAS 334:2023 represents a significant step in the EAC's efforts to standardize cosmetic products and eliminate trade barriers within the community. Once finalized, the draft standard will serve as a crucial reference for manufacturers, regulatory bodies, and stakeholders involved in the production and sale of cosmetics.
By establishing a unified framework for categorizing cosmetic products, the EAC aims to promote consumer confidence and facilitate trade within the region. DEAS 334:2023 is part of the EAC's commitment to harmonizing standards and ensuring consistent quality and safety across member states.

Notification: G/TBT/N/BDI/366, G/TBT/N/KEN/1446, G/TBT/N/RWA/877, G/TBT/N/TZA/980, G/TBT/N/UGA/1783
Objective tag
Consumer information, labelling (TBT); Prevention of deceptive practices and consumer protection (TBT); Harmonization (TBT)
Documents
Timing: