SCCS - Minutes of the Working Group Meeting on Nanomaterials in Cosmetic Products of 4 November 2021
---
---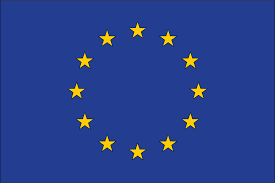 The SCCS - Minutes of the Working Group Meeting on Nanomaterials in Cosmetic Products includes the following items:
Draft opinions to discuss
(*) HAA299 (nano): Final opinion has been adopted at the SCCS October plenary meeting. It will be published after proofreading and editing. One comment was received from Danish authorities during the commenting period. SCCS reply has been adopted and sent.
(*) Fullerenes: Draft opinion and a letter to Notifiers were further discussed. Letter will be finalised and adopted by written procedure.
Information from the Commission and members of the SCCS
(*) SCCS Scientific Advice on the Safety of Nanomaterials in Cosmetics is published in Scientific Journal.
(*) Article and info shared on nano plastics (Micro and Nano-Plastics in the Environment: Research Priorities for the Near Future).
(*) 19.11 – Commission meeting on nano definition (half day). One SCCS and one SCHEER member will represent Committees at that meeting.
CONTINUE READING ON ec.europa.eu