Emerging Trends & Taking Action | BizNGO 2017
---
---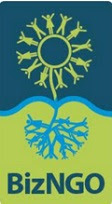 BizNGO annual meeting is an invite-only event for leaders and learners to share and develop solutions to hazardous chemicals in products and supply chains. Learn how to positively and proactively accelerate the transition to a healthy chemicals and materials economy through in-depth presentations and small group work with business, NGO, government and academic leaders.
Topics this year:
(*) Red lists: take away new ideas, practices, and tools for managing and aligning lists of chemicals of concern.
(*) Perfluorinated Chemicals: up-to-date on latest science and the search for safer alternatives.
(*) Chemical Footprint Project: know what it is, how it is similar to and different from chemical footprinting, and how you can participate in it.
Register for BizNGO 2017