US | Assignment of product codes to documents, children's toys and child care articles
---
---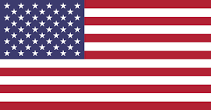 United States of America Amendments as regards the assignment of product codes to documents, children's toys and child care articles, marine mammal parts as well as various current trade-related news have been brought to the import documentation for the United States of America.
Attention is drawn to the following changes:

(*) Assignment of Tariff Codes to Import Measures

(*) The product codes assigned to the documents listed below, i.e. the scope of goods to which such measures apply, have been revised in accordance with the Harmonized Tariff Schedule of the United States (HTSUS) of 2018:
- Import Inspection
- Manufacturer Identification (MID) Code
- Notice of FDA Action
- Prior Notice of Food Imports
- Registration of Food Facility
- Steel Import Licence.

Children's Toys and Child Care Articles

In accordance with recent stipulations of the Consumer Product Safety Commission (CPSC), children's toys and child care articles are prohibited from importation if made of plastic containing specified phthalates. The section on Prohibited Imports in this overview has been updated to this effect. Moreover, information on the testing requirements of such products has been added to the chapter on Standards further below. Please turn to the mentioned paragraphs for more specifics.

CONTINUE READING ON http://madb.europa.eu/