Korea | Amendments to the "Medical Devices Act"
---
---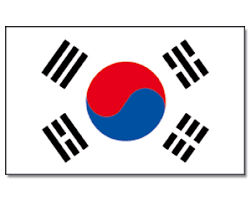 Title of document
Amendments to the "Medical Devices Act" (27 page(s), in Korean)
Description
The Ministry of Food and Drug Safety (MFDS) of the Republic of Korea is amending the "Medical Devices Act" as stated below: A. The amendments have clarified the ground for the revocation of designation of an institution as a training institution for medical devices quality managers. B. Items that are granted "conditional marketing approval" would be allowed to obtain "approval for change" in case of any changes in relevant information. C. Quality managers would no longer be entitled to serve as quality managers if they have not completed the training on latest standards and specifications of medical devices, quality control and safety control as required by the Medical Devices Act. D. Prior review of advertisements that the government used to be responsible for would be conducted by an independent panel.
Notifying member: Korea, Republic of
Notification: G/TBT/N/KOR/856
Objective tag
Protection of human health or safety
Objective
The amendments aim to address the limitations found in operation of the Act.
Documents

Agency responsible
Ministry of Food and Drug Safety
Timing:
Submission: 06/09/2019
Reception: 09/09/2019
Distribution: 09/09/2019
Final date for comments: 08/11/2019
Proposed date of adoption: N/A