Investors make unprecedented commitment to net zero emissions
---
---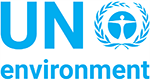 In one of the boldest actions yet by the world's largest investors to decarbonize the global economy, an alliance of the world's largest pension funds and insurers – responsible for directing more than US$ 2.4 trillion in investments – has today committed to carbon-neutral investment portfolios by 2050.
This commitment by the newly launched, United Nations-convened Net-Zero Asset Owner Alliance was announced today at the UN Secretary-General's Climate Action Summit, which brought together governments, companies and civil society to strengthen commitments and accelerate the implementation of the Paris Agreement on Climate Change.
The Net-Zero Asset Owner Alliance is an example of investors stepping up to protect people and planet with the knowledge that companies that transform their businesses to deliver a low carbon economy will benefit most from the opportunities presented by climate change.
Inger Andersen, Executive Director of the UN Environment Programme (UNEP) said, "There are no short-cuts to decisive climate action. We need to take a long-term view. I applaud the leadership of the investors in this Alliance. Their commitment sends a strong signal that financial markets and investors are listening to science, and moving us to a path of resilience and sustainability."
Asset owners – so called because they are the principal holders of retirement savings or are insurance companies investing their customers' premiums – represent some of the largest pools of capital on the planet. Their investment portfolios are highly diversified and exposed to all sectors of the global economy.
CONTINUE READING ON www.unenvironment.org