Finland hopes to become European hub for car battery industry
---
---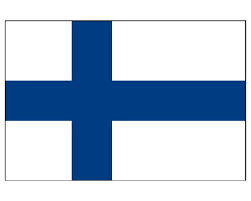 Hoping to become a European hub for electric car battery production, the Finnish government and mining sector believe the relevant metal ore reserves and technological knowhow will convince Asian investors.
Of the key metals for the batteries, nickel and cobalt are already being mined and processed in Finland, and the first lithium mine in the European Union (EU) is expected to open in Finland in 2019.
This autumn the construction of a plant producing battery chemicals started in the Terrafame nickel mines in Sotkamo, northeastern Finland. When completed in 2021, it is to produce 170,000 tons of nickel sulfate annually, estimated by newspaper Helsingin Sanomat to be sufficient for a million car batteries, and cobalt sulphate matching 300,000 batteries.
In lithium production, partially state owned Keliber company announced this week the start of a test program to produce lithium hydroxide, increasingly preferred by battery producers.
Lauri Ratia, chairman of the state majority owned Terrafame mining company, on Saturday highlighted confidence in proving that Finland is "a stable and predictable environment" for car battery manufacturing.
CONTINUE READING ON www.xinhuanet.com