Arnika - High Levels of Dioxins Found in Children's Toys and Other Products Made of Recycled Plastics Found in Argentina, Brazil, Cambodia, Canada, the EU, India, Japan and Nigeria
---
---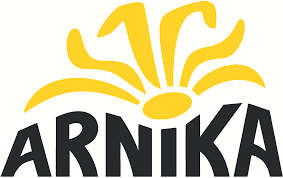 Alarming levels of some of the most toxic chemicals, including brominated dioxins and brominated flame retardants, were found in consumer products made of recycled plastics sold in Argentina, Brazil, Cambodia, Canada, the EU, India, Japan and Nigeria. Dioxins were measured in children's toys and hair accessories at levels comparable to those found in hazardous wastes, including the ash from waste incinerators. The results are being released as global decision makers meet this week at the joint Basel, Rotterdam, Stockholm Convention to consider proposals to strengthen global policies for POPs and waste.
Brominated dioxins are highly hazardous chemicals that are known to affect brain development, damage the immune system and unborn children, increase the risk of cancer and risk disruption of thyroid function. They are formed unintentionally during production of brominated flame retardants. In addition, when plastics with brominated flame retardants are recycled and heated to re-form new plastic products, additional brominated and chlorinated dioxins are formed.
Dioxin and PBDE levels were found in all of the items sampled, and half of the products exceeded the proposed chlorinated dioxin hazardous waste limit. More than half of the analyzed products made of recycled plastic measured levels of PBDEs that meet current regulatory proposals of 1,000 ppm PBDEs, and these products that are within the weak regulation for PBDE contained 730 - 3,800 pg WHO-TEQ/g of brominated dioxins. Dioxins are extremely toxic in very small amounts. Levels of concern for dioxin substances are identified in the tenths of pictograms. The very high levels of dioxins measures signals that weak regulation of PBDEs can pose potential harms, not only from PBDEs, but also from PBDD/Fs.
CONTINUE READING ON english.arnika.org