European Parliament resolution calls for a rapid reform of Food Contact Materials laws
---
---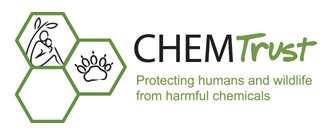 In October 2021, the European Parliament adopted a resolution on the Farm to Fork Strategy, supporting targets and measures to reduce pollution along the value chain including EU Food Contact Materials (FCM).
Parliament called on the European Commission to bring forward the date of the publication of their proposal for a new regulatory framework.
Action on the most hazardous chemicals
The resolution reiterated the Parliament's call for specific provisions to substitute endocrine disrupting chemicals (EDCs) and other hazardous chemicals in food contact materials.
Recent studies have demonstrated the presence of hazardous chemicals in food packaging. For example, a study from Irish NGO VOICE found harmful PFAS (per- and polyfluoroalkyl substances) in food packaging available on the Irish market. The study adds to previous studies that found PFAS in food contact materials, including one by CHEM Trust and eight other civil society organisations, which showed the widespread use of and contamination by PFAS in disposable food packaging and tableware across Europe.
CONTINUE READING ON chemtrust.org