EU, Latin America and the Caribbean: Partnering for prosperity, democracy, resilience and global governance
---
---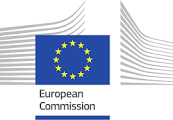 The vision for a stronger and modernised bi-regional partnership focused on trade, investment and sectoral cooperation is set out in a new joint communication presented by the European Commission and the High Representative. This new partnership aims at working together in changing global and regional realities that require joint efforts to address common challenges and opportunities.
On this occasion, High Representative/Vice-President Federica Mogherini commented: "Latin America, the Caribbean and Europe have social, cultural and economic deep links, a long history of common work for peace and prosperity, and share the same attachment to cooperation and multilateralism. With this communication, we lay the ground for further strengthening our collaboration, for the sake of our peoples and of the whole world."
Commissioner for International Cooperation and Development Neven Mimica said: "Our commitment remains to continue engaging with countries in the region according to their different levels of development through tailor-made partnerships and innovative forms of cooperation such as transfer of knowledge or triangular cooperation. In this context, we will pay particular attention to countries least developed and in situations of conflict where the potential to raise finance is the lowest. Only when we join forces can we deliver on our ambitious Agenda 2030 for Sustainable Development or the Paris Agreement".
CONTINUE READING ON europa.eu