Profiling global cancer incidence and mortality by socioeconomic development
---
---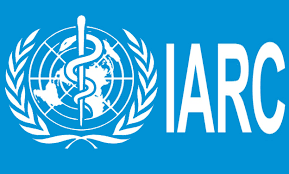 In a new paper published in the International Journal of Cancer, scientists from the International Agency for Research on Cancer (IARC) present a systematic assessment of the association between national levels of socioeconomic development and incidence and mortality rates for all cancers combined and for 27 cancer types in 175 countries.
The researchers analysed cancer data for 2018 from the GLOBOCAN database against an index of national socioeconomic development based on data for national education and income levels from the United Nations Development Programme. They found a strong positive relationship of socioeconomic development levels with cancer incidence rates for all cancers combined and for many specific cancer types. The association of socioeconomic development levels with cancer mortality rates was only moderate for all cancers combined and varied across specific cancer types.
In high-income countries, although the incidence rates of many cancer types are relatively high, the mortality rates are relatively low, partly because of the availability of early detection and effective treatments.
Increases in socioeconomic development levels often occur in association with detrimental changes in lifestyle and environmental factors that are important determinants of cancer. Therefore, in countries that currently have low and medium development levels, large increases in the incidence rates of several cancer types may occur as the development level rises. Given the limited resources and lack of infrastructure in low-income countries, increases in incidence rates in these countries are likely to lead to increases in mortality rates. Therefore, efforts to plan, implement, and evaluate prevention programmes must be considered as greater priorities in low- and middle-income countries.
Lortet-Tieulent J, Georges D, Bray F, Vaccarella S
Profiling global cancer incidence and mortality by socioeconomic development
Int J Cancer, Published online 24 May 2020;
https://doi.org/10.1002/ijc.33114
CONTINUE READING ON www.iarc.fr