Examining legislation to address the risks associated with PFAS | Opening Statement of Ranking Member Carper
---
---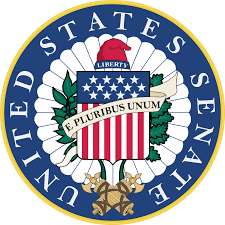 WASHINGTON, D.C. - The U.S. Senate Environment and Public Works Committee (EPW) held a hearing entitled, "Examining legislation to address the risks associated with per- and polyfluoroalkyl substances (PFAS)." Below is the opening statement of Ranking Member Tom Carper (D-Del.), as prepared for delivery:
"Thank you, Mr. Chairman, for scheduling this hearing and for the collaborative way in which you and your staff have approached the Committee's work on addressing contamination from per- and poly-fluorinated alkyl substances, otherwise known as PFAS.
"I suspect that just about every member of this committee has heard from their constituents with concerns about PFAS contamination in their respective states. PFAS can be found nearly everywhere, from non-stick cookware to microwave popcorn bags, to cleaning products and stain-resistant fabrics, as well as to firefighting foam used at military bases and airports across the country.
"In 1973, I was a young naval flight officer stationed at Moffett Field Naval Air Station in California. As I drove to work on a sunny April morning, I could see a large black plume of smoke rising from the air station while still several miles away. A large NASA Convair jet had been cleared to land on the same runway and at the same time as a Navy P-3 aircraft. It took over an hour for firefighters to control the blaze. Later that day, we would learn that sixteen people died, and only one crewman on the P-3 survived.
"I understand that the use of these chemicals in firefighting foam, for example, has supported our military readiness and saved lives. But the cruel irony is that when PFAS winds up in a glass on the kitchen table, those same chemicals can endanger lives. Our colleagues in industry often remind Congress that PFAS chemicals are used in everything from medical devices to solar panels. I think I can speak for almost everyone when I say that's really not the point. We want PFAS chemicals to stay in the solar panels, and out of the drinking water. That's why we're here today.
CONTINUE READING ON www.epw.senate.gov