Keeping Kazakhstan on the Path to a Green Economy
---
---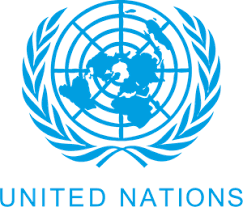 In recent years, Kazakhstan has come to the forefront of countries moving towards truly sustainable development: in 2013, Kazakhstan launched the Green Economy Plan, one of the most ambitious in the Europe and Central Asia region. By 2050, the country is aiming to meet 50 percent of its energy needs from alternative and renewable sources.
Along with this important energy transition, Kazakhstan has been taking bold steps in waste management. As well as ratifying the Basel, Stockholm and Rotterdam conventions, Kazakhstan has made strides in waste recycling, with the country's share of municipal solid waste recycling increasing to 11.5 percent in 2018, compared to 9 percent the year before.
To help support Kazakhstan on this journey towards the cutting edge of environmental sustainability, the country is partnering with the Chemicals and Waste Management Programme on an exciting two-year project to strengthen its national capacity for regulating chemicals in compliance with international multilateral agreements.
The project's first goal is to identify the major barriers and priority measures needed to strengthen national legislation on chemical management. Currently, Kazakhstan has no direct prohibitions for the export and transport of hazardous waste, and also lacks key chemical management guidelines such as a register for hazardous chemicals, effective measures to eliminate historical pollution, and an overall lack of regulation for handling specific chemicals.
CONTINUE READING ON www.unenvironment.org