Stockholm Convention | Outcomes of the seventeenth meeting of the POPs Review Committee
---
---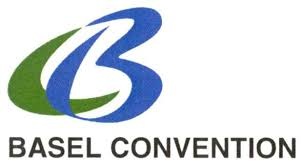 The objective of these online meetings is to inform Parties and observers to the Stockholm Convention and other stakeholders on the outcomes of the seventeenth meeting of the Stockholm Convention's Persistent Organic Pollutants Review Committee (POPRC).
Background
The seventeenth meeting of the POPs Review Committee (POPRC-17) was held in Geneva from 24 to 28 January 2022. At this meeting, the Committee adopted the risk management evaluation on methoxychlor and recommended to the Conference of the Parties that it consider listing the chemical in Annex A to the Convention without specific exemptions. The recommendation will be considered by the Conference of the Parties at its eleventh meeting in 2023.
The Committee adopted the risk profiles for Dechlorane Plus and UV-328, moving the chemicals to the next review stage requiring risk management evaluations, that includes an analysis of possible control measures. The Committee also agreed that chlorpyrifos, chlorinated paraffins with carbon chain length of C14 and chlorination levels at or exceeding 45 per cent chlorine by weight, and long-chain perfluorocarboxylic acids, their salts and related compounds met the screening criteria in Annex D and decided to review the respective proposals further and to prepare draft risk profiles in accordance with Annex E to the Convention.
CONTINUE READING ON chm.pops.int