What Is Coal Ash and Why Is It Dangerous?
---
---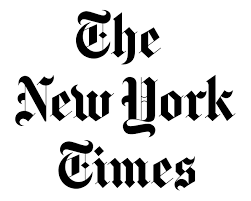 The phrase "coal ash" made headlines this week after a dam on a lake at the site of a power plant in Wilmington, N.C., was breached, allowing the hazardous ash into a river that supplies drinking water to much of the southeastern part of the state. The plant that was shut down, owned by Duke Energy, had been a growing concern since last week after heavy rains associated with Hurricane Florence caused a coal ash landfill at the site to erode, spilling ash onto a roadway.
What is coal ash? Coal ash is the powdery substance that remains after burning coal.
What remains after coal is burned includes fly ash, bottom ash and so-called scrubber sludge, said Lisa Evans, chief counsel to Earthjustice, an environmental law organization. The sludge, which is created from solutions sprayed inside exhaust stacks to capture the harmful chemicals that cause acid rain, sulfur dioxide and nitrogen oxide, falls to the bottom.
CONTINUE ON www.nytimes.com