Tunisia Focus: Classification of Import Measures, Plastic Bag Prohibition
---
---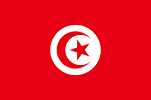 Classification of Import Measures
As the Tunisian Government repealed additional measures concerning technical import control requirements for a number of commodities which had been implemented in late 2018, the list of goods subject to conformity assessment measures requiring a Registration of Importers of Goods Subject to Product Specifications has been adjusted accordingly. By way of example, the following commodities, which had been included in said measure before, have now been removed from the list: agri-food products (e.g. cheeses, fruit, sweets, chocolate, pasta, biscuits, pastries and chips, fruit and vegetable preparations as well as juices), cosmetics, soap and cleaning products, apparel and shoes, household appliances, games and mobile phones.
Plastic Bag Prohibition

By virtue of Governmental Decree No. 2020-32 of 16 January 2020, designated plastic bags are prohibited from being manufactured, imported into and distributed in Tunisia. The ban is being introduced in two steps, as of 1 March 2020 for shopping centres and pharmacies, and as of 1 January 2021 for all items, including imported bags.
CONTINUE READING ON madb.europa.eu