Opinion on the "identification, categorisation and prioritisation of currently non-regulated pollutants for air quality monitoring"
---
---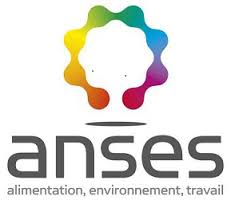 On 30 September 2015, ANSES received a formal request from the Directorate General for Health (DGS), the Directorate General for Energy and Climate (DGEC) and the Directorate General for Risk Prevention (DGPR) to conduct the following expert appraisal: identification of non-regulated ambient air pollutants of potential concern for health and the environment. [...]
ANSES thus received a formal request to conduct an expert appraisal with the following aims: i) define a method for identifying chemical pollutants of interest in ambient air that have not yet been taken into account by the regulations; ii) Prioritise the identified pollutants and select some of them according to clearly presented methods, in order to draw up a concise list of pollutants of interest from the perspective of their potential health or environmental impacts. [...]
The ultimate intention was for the expert appraisal to propose a list of currently non-regulated priority pollutants for a future public air quality monitoring policy for metropolitan France and the overseas territories (DROM). In agreement with the supervisory ministries responsible for the formal request to ANSES, several classes of pollutants were excluded from the scope of this appraisal for the following reasons:
i) pesticides : an expert appraisal recently published by ANSES (ANSES, 2017a) has already led to the identification of pesticides whose monitoring in ambient air seems appropriate;
ii) pollen and mould: the need to monitor pollen in ambient air was highlighted in an opinion and expert appraisal report published by ANSES in the recent past (ANSES, 2014), and expert appraisal work expected to lead to recommendations for national monitoring of mould in ambient air is under way;
iii) radioelements: the expert appraisal of these substances falls within the competence of the French Radioprotection and Nuclear Safety Institute (IRSN);
iv) greenhouse gases (GHGs): given the work timetable to be adhered to, the Agency was asked to focus its work on pollutants with direct impacts on human health.
CONTINUE READING ON www.anses.fr