EEB | ANNEX to the EEB Response to the Public Consultation on EU Climate Targets for 2040
---
---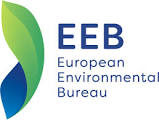 The ANNEX to this EEB response to the Public Consultation on EU Climate Targets for 2040.
The European Climate Law calls on the European Commission to propose an EU-wide climate target for 2040, taking into account an indicative Greenhouse Gas (GHG) budget (defined as the cumulative net emissions over the period) for 2030-2050. The Commission's initiative for a climate target for 2040 will be accompanied by an impact assessment that will address the different types of impacts related to the target.
The replies to this questionnaire will contribute to the impact assessment and shape the upcoming initiative.
This public consultation focuses on the overall level of ambition for 2040 and looks at the possible evolution and role of EU climate policy instruments in order to prepare the ground for future analysis of the policies the EU must implement after 2030.
CONTINUE READING ON: eeb.org