Mexico has been updated with details as regards labelling requirements and prerequisites in the field of foodstuffs and non-alcoholic beverages.
---
---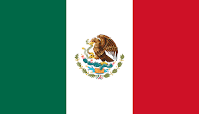 Labelling Requirements

On 1 October 2020, an amendment to the stipulations laid down in the respective Agreement via which the Ministry of the Economy issues general rules and criteria of Foreign Trade (Acuerdo por el que la Secretaría de Economía emite reglas y criterios de carácter general en materia de Comercio Exterior), came into effect. Thereby, a previously effective exemption with respect to the mandatory labelling of certain goods covered by the Mexican labelling standards, i.e. the respective NOMs, is no longer applicable. The commodities coming under the Mexican customs tariff headings for which labelling in accordance with the respective NOMs is required, must now also be labelled if they are intended for commercial recipients (e.g. for use in the provision of professional services), whereas previously mandatory labelling was in general only required for products intended for final consumers. Hence, the chapter on Labelling, Packaging and Marking Requirements in this overview has been enhanced with corresponding information. Please see the mentioned section for specifics.

Prerequisites in the Field of Foodstuffs and Non-Alcoholic Beverages

In accordance with an amendment to the Mexican Official Standard (Modificación a la Norma Oficial Mexicana (NOM-051-SCFI/SSA1-2010, Especificaciones generales de etiquetado para alimentos y bebidas no alcohólicas preenvasados-Información comercial y sanitaria), which entered into force on 1 October 2020, the labels of pre-packaged foodstuffs and non-alcoholic beverages to which critical nutrients have been added in an amount exceeding designated threshold values are to include specific warning symbols. Said information has been newly incorporated into the corresponding paragraph further below. Particulars may be obtained therefrom.
CONTINUE READING ON: madb.europa.eu