The European industry and global leading fashion organisations begin the reshaping of the textile and apparel sector
---
---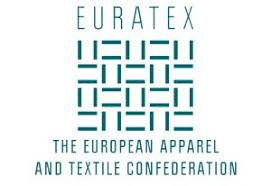 With "Prospering in the Circular Economy", EURATEX - the voice of the European Textile and Apparel industry - with its National Members has taken stock of where Circular Economy is already used in European manufacturing and what it takes to scale it up, to unleash its full potential.
Today at techtextil + texprocess, EURATEX is delighted to announce taking the initiative to a new level and boosting cooperation both within Europe and at global scale. In the European Industry, EURATEX sets out a new strategy, working with its Members and companies to design solutions fit to enable circular economy at wide scale.
The European Industry offers hands-on experience of pioneers, and unique technical expertise on textile manufacturing. The strategy will be developed in 2019 and will focus on the roles of the industry, of the EU and local policy makers, the needs to remove barriers, lessons from research and innovation, and the new types of partnerships that circularity demands.
"We need new partnerships to promote sustainable purchasing practices and create a demand for circularity of products; we need to relay on smart policy measures which reward business investments and entrust a level playing field competition on a global scale for the responsible businesses." - Alberto Paccanelli, EURATEX President-Elect
CONTINUE READING ON www.euratex.eu