Guidelines for Wallpapering Sheet Lining with Nickel-Chromium-Molybdenum Alloys (11020)
---
---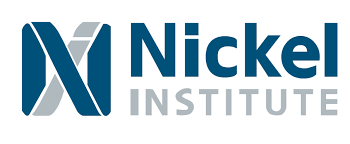 INTRODUCTION - The practice of wallpapering, (the application of sheets of corrosion resistant alloy), to carbon steel or alloy structures such as process vessels, water boxes, ducting, chimney liners, etc, is well established with extensive experience in the chemical and process industries and now with fl ue gas desulphurisation (FGD) equipment.
This document is concerned with the most widely employed procedure utilising thin, typically 1.6 mm (0.062 in), metallic sheets which are applied to carbon steel or alloy substrates so that the sheets overlap, Figure 1. This procedure ensures that the seam welds which are exposed to the corrosive environment are all fi llet welds made between the overlapping sheets, providing full weld integrity and performance.
This document provides guidelines for the procedures employed in wallpapering carbon steel or alloy substrates with high nickel-base C-type alloys such as Alloy C-276 (UNS N10276), C-22 (N06022). Alloy 59 (N06059) and Alloy 686 (N06686).. These guidelines also are applicable to a wide range of lower alloyed nickel-containing materials, such as austenitic and duplex stainless steels, where appropriate.
CONTINUE READING ON: nickelinstitute.org