Namibia Focus: Commercial Registration and Governmental Reorganisation.
---
---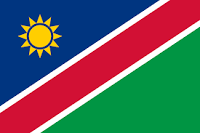 Commercial Registration

The document entitled Commercial Registration has been revised with respect to, inter alia, the applicable processing fee for the name reservation as part of the registration of commercial entities in Namibia. Moreover, the annual duty to be paid upon incorporation of the company has been amended. In addition, the corresponding application forms required during the registration process have been exchanged for their most recent version.

Governmental Reorganisation

On 16 March 2020, the President of Namibia announced a new governmental structure effective as of 21 March 2020. In conclusion of this reorganisation, the number of Namibian ministries is reduced in order to achieve better alignment between the respective areas. By way of example, the Ministry of Agriculture, Water and Forestry has been renamed and is now the Ministry of Agriculture, Water and Land Reform.
CONTINUE READING ON: madb.europa.eu