New methods to measure 50 substances in human body | Industry cooperation with the German Federal Environment Ministry
---
---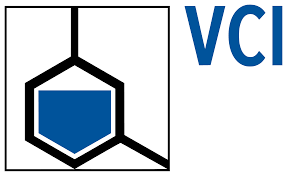 Highlights: ++ Developing new methods for 50 substances to measure them in the human body ++ Methods development is finalised for one third of the chemicals ++ Work is ongoing on analytical methods for 22 substances.
The German Federal Environment Ministry and the German Chemical Industry Association (VCI) consistently work to realise their joint project in human biomonitoring. This project has been running since 2010, with the goal to develop new methods so that more chemicals than before can be measured in the human organism. The development of new detection methods for 50 relevant substances is to be launched by 2020. When including the substances from the present year 2018, already 43 chemicals have been selected for the project. It is worth noting that for 17 of these substances, the development of new detection methods is finalised. Currently, work is ongoing on 22 further methods. For just a few of the selected substances, the development of methods was not completed successfully due to analytical problems.
The development of methods for the preservatives 2-phenoxyethanol and bronopol starts in 2018. These substances are used, inter alia, in cosmetics, cleaning products and paints. Furthermore, methods are to be developed for homosalate (use in cosmetics for UV protection) and the fragrance rose oxide (a component e.g. in perfume oils for detergents and cleaning agents).
The cooperation between BMU and VCI focuses on chemicals for which no suitable measuring methods exist as yet but to which the general public is potentially exposed to an increasing degree or which can have a particular relevance to health.
The project is supported by a group of reputable experts from research, industry and public authorities. At the proposal of these experts, up to 5 substances are selected each year for which a detection method is to be developed for the first time.
CONTINUE READING ON www.vci.de