Efficacy of Xygest™ HT Feed Additive for Poultry Digestibility Confirmed by EFSA
---
---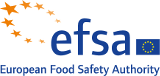 The European Food Safety Authority (EFSA) has published a scientific opinion on the efficacy of Xygest™ HT, a feed additive consisting of endo‐1,4‐beta‐xylanase produced by Komagataella phaffii ATCC PTA‐127053, for all poultry species. The evaluation was conducted following a request from the European Commission.
In a previous opinion, the EFSA Panel on Additives and Products or Substances used in Animal Feed (FEEDAP) had concluded that Xygest™ HT is safe for all poultry, consumers, and the environment. However, the efficacy of the product in growing poultry was not established at the time.
The current application included an additional efficacy trial conducted in chickens for fattening. The trial examined the effects of Xygest™ HT on the apparent metabolizable energy (nitrogen corrected) in chickens fed at the proposed minimum level of 30,000 U/kg complete feed, compared to a control group.
The results of the study showed that chickens fed with Xygest™ HT exhibited a higher apparent metabolizable energy when compared to the control group. This finding, combined with previously submitted studies in laying hens and the newly submitted study in chickens for fattening, led the EFSA Panel to conclude that Xygest™ HT has the potential to enhance digestibility in all poultry species at the corresponding proposed minimum levels in feed.
It should be noted that Xygest™ HT is not considered to be irritant to eyes and skin but is classified as a dermal and respiratory sensitiser, although exposure through inhalation is unlikely.
The EFSA opinion on the efficacy of Xygest™ HT as a zootechnical feed additive for all poultry provides valuable insights for stakeholders and contributes to the understanding of its benefits in improving digestibility in poultry species.
MORE INFO ON www.efsa.europa.eu