Johnson & Johnson Will Give Consumers More Information About Fragrance Ingredients
---
---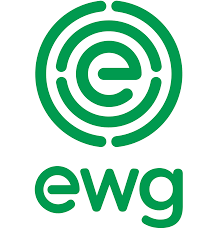 Johnson & Johnson, one of the largest multinational manufacturers of consumer packaged goods, announced a new transparency initiative that will provide additional details on fragrance chemicals used in its Johnson's baby products.
"We applaud Johnson & Johnson's move to greater transparency in the personal care product market," said EWG President Ken Cook. "The industry giant is raising the bar for other companies to disclose chemical ingredients on labels and online, especially for products marketed for babies and children."
Federal regulations allow companies to use the word "fragrance" on personal care product labels to hide the identity of multiple chemicals used in mixtures, including ingredients linked to allergies and other health effects. For the most part, personal care product companies and fragrance manufacturers have resisted calls for disclosure, and fragrance has remained a black box for hundreds of chemicals in thousands of everyday products.
Johnson & Johnson joins other industry leaders to build consumer confidence in product safety and promote awareness of fragrance chemicals.
CONTINUE READING ON www.ewg.org