Pakistan | Untreated sugar mills wastes posing health hazards
---
---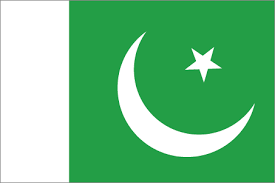 With the start of the crushing season, the pollution level is set to cross the safe level in areas adjacent to four sugar mills in Dera Ismail Khan as none of the mills abides the environmental laws to ensure a standard effluent treatment.
The ashes being released in the air contain suspended particulate matters (SPM) which is the major cause of pollution, a major contributor to the deteriorating environmental standard of the city and the main reason behind several respiratory diseases.
The settlers around the mills also complained that they have been exposed to hazardous chemicals liquid that is being disposed of in the city's water channels on daily basis during the crushing season. The hazardous chemical riddled water ultimately mixes up with the irrigation water and river creating a worst environmental degradation and health complications.
[...]
According to research conducted on sewage released from sugar mills, it contains sulphur dioxide, hydrogen chloride and other such poisons gases. However, the general manager of Chashma 1 Sugar Mill, Mirza Nadeem while talking with TNN refuted all those claims that piousness gases are being released into air and water channels.
CONTINUE READING ON menafn.com