IGF Mining Policy Framework Assessment: Jamaica
---
---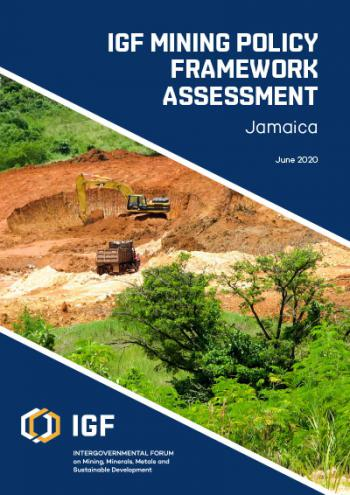 Jamaica has a range of commercially exploitable minerals, including metallic minerals (including bauxite and gold), non-metallic minerals, (clay, dolomite, gypsum, limestone, marble, sand and gravel, silica sand, volcanic rocks, and shale) and semi-precious minerals.
With the exception of the bauxite/alumina sector, most of Jamaica's minerals are in the early stages of development. The sector accounts for approximately 2.2% of Jamaica's GDP and employs around 6,000 workers, mostly Jamaicans.
For the mining sector to be a central pillar of Jamaica's continued development as envisaged in its national development plan, Vision 2030, a strong legal and policy framework is required, one that maximizes the benefits accrued to the nation and to communities from the mining sector. This framework should promote investment while upholding strong environmental and social standards.
CONTINUE READING ON www.iisd.org