Jamaica | Standard Specification for Safety of toys - Part 7 Requirements and test methods for finger paints Amendment 1 (62 page(s), in English)
---
---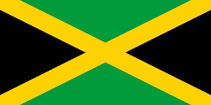 Title of document
Standard Specification for Safety of toys - Part 7 Requirements and test methods for finger paints Amendment 1 (62 page(s), in English)
Description
This part of ISO 8124 specifies requirements for the substances and materials used in finger paints. It is applicable to finger paints only.  It is not applicable to paints intended to be applied to the face or body e.g. face paints. Additional requirements are specified for markings, labelling and containers.
Notifying member: Jamaica
Notification: G/TBT/N/JAM/102
Objective tag
Protection of human health or safety; Quality requirements
Objective
This standard was previously adopted however; the International Organization for Standardization (ISO) has since published an updated version of the same standard. The adoption of the updated version of this standard is deemed necessary as children are the main consumers of toys and the protection of their health and safety is crucial.  The objective and rationale is to establish requirements locally that will minimize potential hazards associated with toys resulting from their intended play modes (normal use) as well as unintended play modes (reasonably foreseeable abuse). This standard which promotes the protection of human health and safety will be adopted as a compulsory standard.

Agency responsible
Bureau of Standards Jamaica
Timing:
Submission: 18/06/2021
Reception: 21/06/2021
Distribution: 21/06/2021
Final date for comments: 20/08/2021
Proposed date of adoption: N/A