South Korea Amendments as regards the Assignment of commodity codes and ratification of the Minamata Convention
---
---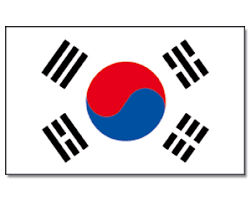 Assignment of Commodity Codes

The assignment of commodity codes (i.e. the classification of goods pertaining to the respective import measures) to the documents of this import report has been checked in accordance with the current Korean import regime. Modifications have been made in a number of documents. For further details please check the appropriate document overviews.
Minamata Convention

On 22 November 2019, South Korea ratified the Minamata Convention on Mercury, a global treaty to protect human health and the environment from the adverse effects of mercury. The Convention intends to ensure that exports of mercury may only take place with the prior consent of the importing country and for the purpose of environmentally sound interim storage or an allowed use. Such consent must also be sought in the case of export transactions from a member state to any country which is not a party of the Convention. Forms for the provision of written consent by a party or a non-party to the import of mercury are both made available by the Convention in different languages.
CONTINUE READING ON: madb.europa.eu