Consultation | Hazardous substances – exemption for use of lead in non-magnetic components for specific medical devices | Feedback period 12 January 2022 - 09 February 2022
---
---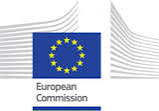 The use of certain substances is restricted in electrical and electronic equipment under EU rules (RoHS 2 Directive).
However, economic operators can request exemptions if the necessary criteria are met.
This initiative allows lead to be used in:
(*) solders(*) termination coatings of electrical/electronic components and printed circuit boards(*) connections of electrical wires, shields, and enclosed connectors for magnetic resonance imaging devices.
CONTINUE READING ON: ec.europa.eu