Decoding The Global Organic Textile Standard (GOTS)
---
---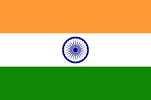 The Global Organic Textile Standard (GOTS) was developed by leading international standard setters in order to define worldwide recognised requirements that ensure organic status of textiles, from harvesting of the raw materials, through environmentally and socially responsible manufacturing up to labelling – in order to provide credible assurance to the end consumer.
Supported by the growth in consumption of organic fibres and by the remarkable demand for unified processing criteria from the industry and retail sector, the Global Organic Textile Standard has already gained universal recognition.
It enables processors and manufacturers to supply their textiles made from organic fibres with one certification accepted in all major selling markets.
In an interaction with Indiaretailing, Sumit Gupta, GOTS Representative in India and Bangladesh, spills the beans on more about GOTS and why it is necessary.
CONTINUE READING ON www.indiaretailing.com