EU Commission recommends carrying out risk assessments on four critical technology areas: advanced semiconductors, artificial intelligence, quantum, biotechnologies
---
---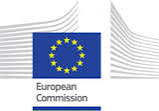 Today, the Commission adopted a Recommendation on critical technology areas for the EU's economic security, for further risk assessment with Member States. This Recommendation stems from the Joint Communication on a European Economic Security Strategy that put in place a comprehensive strategic approach to economic security in the EU.
This Recommendation relates to the assessment of one of four types of risks in that comprehensive approach, namely technology risk and technology leakage. The risk assessment will be objective in character, and neither its results nor any follow-up measures can be anticipated at this stage. In the Recommendation, the Commission puts forward a list of ten critical technology areas. These technology areas were selected based on the following criteria:
(*) Enabling and transformative nature of the technology: the technologies' potential and relevance for driving significant increases of performance and efficiency and/or radical changes for sectors, capabilities, etc.;
(*) The risk of civil and military fusion: the technologies' relevance for both the civil and military sectors and its potential to advance both domains, as well as risk of uses of certain technologies to undermine peace and security;
(*) The risk the technology could be used in violation of human rights: the technologies' potential misuse in violation of human rights, including restricting fundamental freedoms.
CONTINUE READING ON: ec.europa.eu