Uzbekistan Amendments as regards Persistent Organic Pollutants (POPs), Genetically Modified Organisms (GMOs)
---
---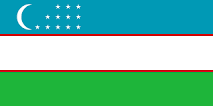 Persistent Organic Pollutants (POPs)
Uzbekistan is a party to the Stockholm Convention on Persistent Organic Pollutants (referred to as the
POP
Convention), a treaty designed to curb and eventually abolish the production, use and trade of toxic, long-lasting chemicals by requiring its signatories to take measures to eliminate or restrict the production and use of
POP
s and to minimise any possible unintentional releases of such substances into the environment. Exemptions, i.e. the continued use and/or production of one or more chemicals covered by the treaty for a certain period of time, may be applied for by the member states.

Genetically Modified Organisms (GMOs)

The Cartagena Protocol on Biosafety to the Convention on Biological Diversity (CBD) is an international agreement which aims to ensure the safe handling, transport and use of modified organisms resulting from modern biotechnology which may have adverse effects on biological diversity, taking also into account risks to human health. The Protocol differentiates between five risk classes ranging from no-risk to high-risk GMOs, which are defined in the respective lists. Uzbekistan acceded to the Cartagena Protocol on Biosafety. Non-parties to the Protocol may nevertheless impose measures for the importation, placement on the market and use of GMOs. For member states, a facilitated procedure may be available in the form of an advanced informed agreement (AIA) on designated products.
CONTINUE READING ON madb.europa.eu